Presented by: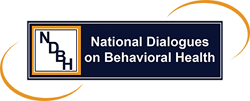 ---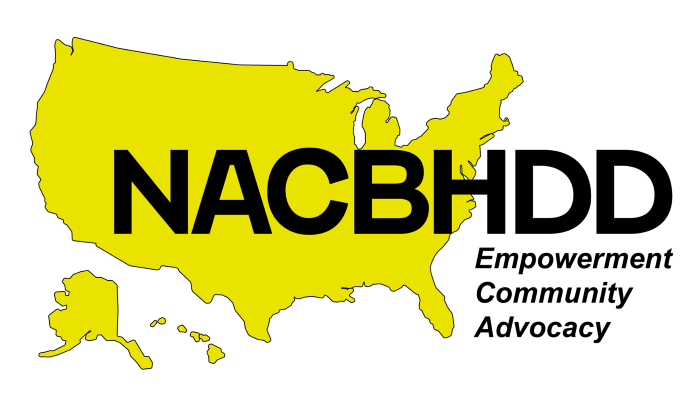 ---

---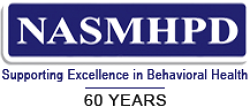 2023 NDBH Conference Presentations
Dialogues to Action: Responses to Address Trauma and Violence
The 64th Annual Conference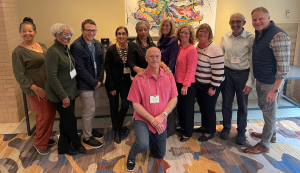 AGENDA & PRESENTATIONS
Pre-Conference: Sunday, October 29

th
Take Action Now! Understanding and Limiting the Impact of Violence
The preconference will focus on informing participants of the current understanding of the causes of violence, those who commit violent acts and the impact of increasing violence on the behavioral health workforce, first responders and the community. Additionally, it will provide guidance on how these professionals can respond safely and effectively to both deescalate and manage the aftermath of violent acts. There will be a focus on working collaboratively across multiple sectors and settings, and when and how to engage with the crisis response system.
Presentations
Suicide: Current Challenges and Promising-Solutions
Wendy Farmer, MS, MBA – Carelon Behavioral Health RVP Crisis Center of Excellence (GA)
Violence and Trauma and a Path Forward
Debra Pinal, M.D.; Michigan Department of Health and Human Services (MI)
Violence 201
Jack Rozel, MD, MSL – University of Pittsburg (PA); Justin Volpe, CRPS-A – National Association of State Mental Health Program Directors (FL)
News Cast Example 1
News Cast Example 2
---
Session 1: Monday, October 30th

Opening Remarks and Understanding the True Cause of Violent Behavior
This year's conference goals are to educate and dispel myths around the causes and those who perpetrate the widespread violence that has become a daily news event across our country. Speakers will present information on the current research on the causes of violence to self and others, and approaches that can be implemented by traditional and non-traditional behavioral health providers, and the community at-large, to help prevent violent acts and how to best respond when these troubling and traumatic events occur. An interdisciplinary approach that includes interventions across the lifespan and in a variety of settings, will be presented.
Presentations
Thinking About the Link Between Mental Illness and Violence*
Ed Mulvey, PhD – University of Pittsburg School of Medicine (PA)
Violence and Behavioral Health Interventions: Adults
The focus of this session is on behavioral health interventions for adults that can help reduce the incidence and impact of mass violence that is now occurring with more frequency and regularity. Research indicates that a large proportion of persons with mental illness will NOT be involved with any act of violence. One objective of this session is to review the current knowledge base of what we know and what can be done to identify potential perpetrators and appropriate interventions. Research also suggests that some persons in these groups may experience severe PTSD. A second objective of the session is to review interventions that have been implemented and appear to work to address these collateral impacts. A third objective is to identify interventions at the policy level as well as interventions at the clinical level that can support interventions for potential perpetrators and for persons experiencing collateral impacts.
Presentations
Some Impressions from Inside the System*
Ed Mulvey, PhD – University of Pittsburg School of Medicine (PA)
Violence, Mental Illness, Substance Use, Trauma, and Policy
Debra Pinal, M.D. – Michigan Department of Health and Human Services (MI)
Violence 101
John (Jack) Rozel, MD, MSL – University of Pittsburg (PA)
Violence and Behavioral Health Interventions: Children and Adolescents
Studies have found that youth are exposed to violence and crime at a much higher rate than adults. Nearly 70% of youth in the U.S. are exposed to violence as victims or as witnesses to violence. This can have long lasting repercussions, even with some of these youths' becoming perpetrators of violence themselves. Being exposed to violence can lead to emotional harm, mental health conditions, and physical harm to name a few. In general, this exposure is associated with a myriad of issues including, behavioral and emotional dysregulation, academic difficulty, and disproportionate contact with law enforcement.
Evidence also suggests we can stem the tide of negative repercussions. This session will focus on research backed interventions for working with youth struggling with aggressive behavior and conduct disorder, trauma, substance use, and their own social and emotional learning. We will discuss interventions that have been shown to work in homes, communities, schools, courts, child welfare, and justice systems. Identifying these youth early, and understanding the strengths and risk of screening and assessment will be explored.
Presentations
Youth Gun Violence and Traumatic Stress
Rahn Bailey, MD – LSU Health Sciences Center (LA)
Jeana Bracey, PhD – Child Health and Development Institute (CT)
Violence Behavioral Health Interventions: Children and Adolescents
Darren McCall, LCSW – Youth Empowerment Project (LA)
Panel, Violence and Behavioral Health Interventions: Children and Adolescents
Stephen Phillippi, PhD, LSU School of Public Health (LA)
---
Session 2: Tuesday, October 31st

Public Health Approach to Violence: How Behavioral Health Fits
This session will review the public health approach to violence. The approach focuses on prevention and intervention strategies and treats violence as a preventable health issue.
The approach includes:
1. Collecting data on community violence that helps identify high-risk areas and populations.
2. Identifying and addressing protective factors like strong social support, community engagement and decreased access to lethal means.
3. Raising awareness about the trauma to individuals and communities that results from violence and the importance of promoting conflict resolution and healthy relationships.
4. Policies that decrease the risk of violence, including gun safety, safe housing and neighborhoods, and behavioral health services.
Presentations
Addressing Gun Violence Through Public Health Policy and Programs
Ari Davis, MPP – John Hopkins University Center for Gun Violence Solutions, Bloomberg School of Public Health
From Crisis to Care
Jill Mays, MS, LPC – 988 and Behavioral Health Crisis Coordinating Office, Substance Abuse and Mental Health Services Administration
Billina Shaw, MD – Center for Mental Health Services, Substance Abuse and Mental Health Services Administration
Traditional and Non-traditional Responses to Address Increasing Rates of Self-Harm and Death by Suicide
Death by suicide, is considered violence against the self, and has been increasing for all age groups. While the behavioral health practitioner has an essential role in identifying individuals at risk for self-harm and providing timely interventions, research shows that most people who die by suicide are not receiving care from a behavioral health provider. This session will focus on approaches to prevent suicide within the behavioral healthcare system and in a variety of non-behavioral health care settings. The presentation will include interventions to address self-harm and suicidal ideation for specific age groups and populations, and evidence-based approaches for the ongoing clinical management of high-risk individuals. Settings covered will include primary care clinics, school-based sites, and universities.
Presentations
Virna Little, PsyD, LCSW-R – Concert Health
Traditional and Non-traditional Reponses to Address Self-Harm and Death by Suicide
Angela Murray-Gregory, MA, LCSW-R – Concert Health
Panel – The Impact of Social Media and Mass Media: Ethical Issues and Public Perception of the Causes of Violence
There has recently been a flurry of attention in both the popular press as well as from a scientific perspective directed towards the impact of social media on children, youth and adults ranging on a continuum from harmful to helpful. Of particular note is the U.S. Surgeon General's recently released advisory on social media and youth mental health. Social media also impacts the delivery of information about violent incidents and perpetrators of violence to the broader public with regard to the ability of individuals to post information immediately on a variety of social media sites. Mass media reporting provides immediate access on a daily basis 24 hours a day to information regarding violent incidents that occur across the country and across the world. The use of technology by both social media and mass media has made the reporting of these types of incidents nearly instantaneous. How does social media impact mass media? Given the ability to rapidly and immediately disseminate information, what are the ethics and responsibilities of news media organizations who report on these events? Should the public get detailed information regarding perpetrators? Should unsubstantiated theories regarding the mental health of perpetrators be part of the story? This session will discuss the impact of social media on youth, the way in which social media feeds into mass media, and ethical issues associated with mass media reporting and the impact on perception by the public of individuals with mental illnesses and other behavioral health issues.
Presentations
Panel, The Impact of Social Media and Mass Media
Mass Media and Social Media Panels
Drew Hawkins – Gulf States Newsroom, National Public Radio (NPR)
Mass Shootings Coverage Ethics
Subbu Vincent, MS – Journalism and Media Ethics, Markkula Center for Applied Ethics, Santa Clara University (CA)
Morgan Fain, BA – Juvenile Services Administration, Caddo Parish (LA)
---
Session 3: Wednesday, November 1st

Workforce Challenges in an Era of Increasing Acts of Violence
The behavioral health field is continuing to face a multitude of workforce related challenges including reduction in force due to retirement or burnout as well as recruitment and retention of both traditional and non-traditional staff. Behavioral health practitioners, school mental health staff and first responders are being asked to do more and more, and they are experiencing stressors related to addressing trauma of individuals receiving treatment due to violence or exposure to violence. How can the behavioral health field support the workforce as they provide treatment and support to these individuals?
This session will address four key issues: (1) How can the field recruit and train a broader range of individuals to serve the population of individuals who need care, and who are increasingly traumatized by exposure to acts of violence? (2) How can behavioral health address the self-care needs of practitioners to help mitigate stress associated with working in the field, (3) How can professionals in related fields be provided with the support that they need to address the behavioral health needs of individuals with whom they routinely interact? and (4) How can technological innovation be used to support the workforce?
Presentations
Workforce Challenges in an Era of Increasing Acts of Violence
Amy Brinkley, CRS/CHW, CAPRC II – National Alliance on Mental Illness (VA)
Tonya Hansel, PhD, LMSW – Tulane University School of Social Work (LA)
Heather Rodriguez, MSW, CADAC II, CAPRC II – Mental Health Association of Indiana, Indiana Recovery Network (IN)
Risk Harm Healing
Donald Tyler, PhD – Chicago Cred (IL)
Levers of Change
The conference will conclude with a discussion on initiatives that are being implemented to impact the epidemic of violence that is currently being seen across the United States. Recommendations with regard to how behavioral health providers can play an active role in educating the public on the causes of violence, how they can play a realistic role in interrupting violence, and their critical response once violent acts occur will be discussed.
Presentations
Levers of Change
Dale Adair, MD – Pennsylvania Department of Human Services, Office of Mental Health and Substance Abuse Services (PA)
Violence and Behavioral Health: Levers of Change
James Hussey, MD – Louisiana Department of Health, Louisiana Behavioral Health Partnership (LA)